Remote Assistance - Getting Started
You can normally start Remote Assistance from the Start menu:

Click Start, then All Programs, then look for this Remote Assistance icon somewhere among your list of programs. Click it, and the program will start to load up.
---
Can't find it?
Sometimes the icon isn't available in the Start menu, so here's another way: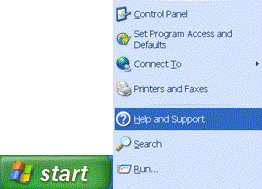 Click Start, then "Help & Support"
... and wait for the program to load.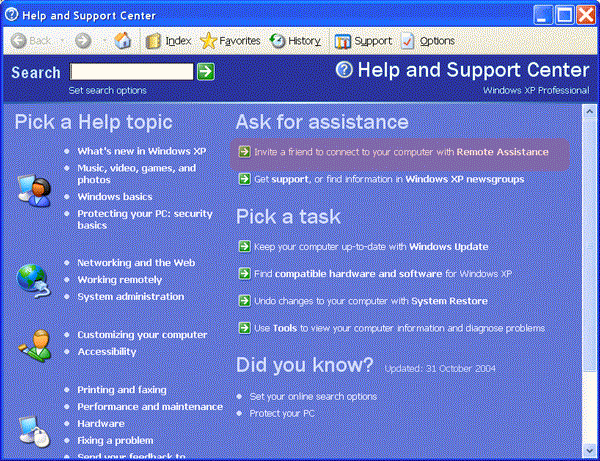 Then, in the new window, click the option " Invite a friend to connect to your computer with Remote Assistance", as highlighted here: